QUALITY BOTANICAL REFERENCES
Sourced from botanical gardens, collected by botanical experts during the flowering period, BotaniCERT offers botanical references for sale through the company EXTRASYNTHESE, exclusive distributor.
Using a botanical reference in an identification analysis increases the guarantee of the result obtained, which is why, in addition to its methodology, BotaniCERT uses botanical references in its routine analyzes and allows its customers to do the same.
These references include a 5g sachet of sample as well as a certificate of analysis combining botanical (organoleptic, macroscopy and microscopy) and phytochemical (HPLC with metabolomic methodology and HPTLC) analyzes.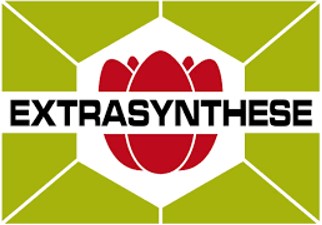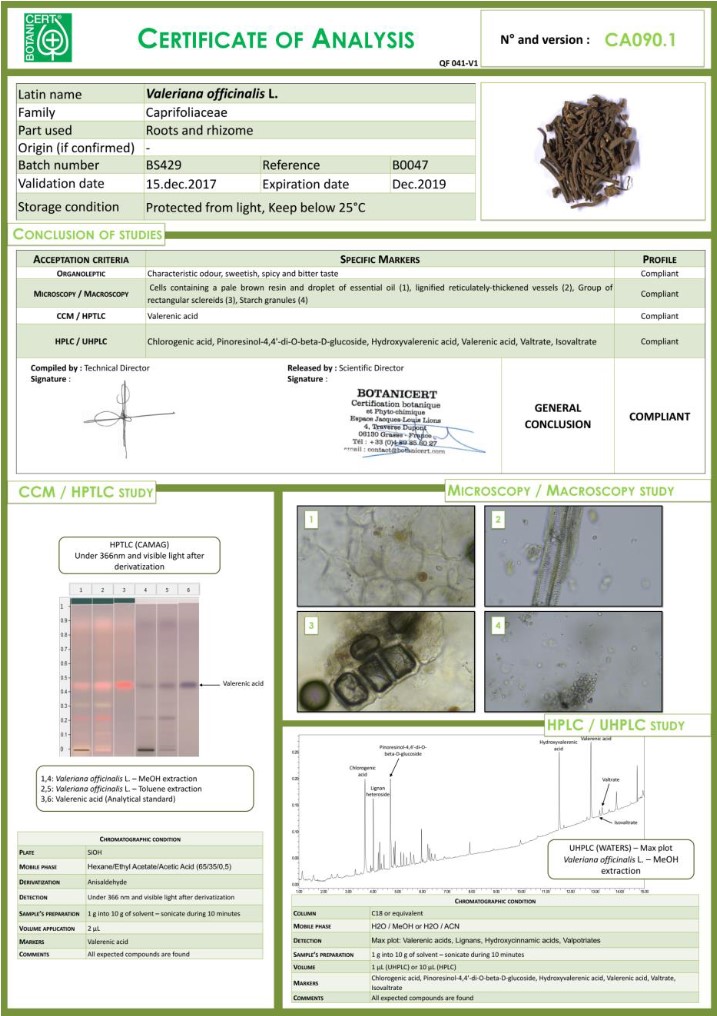 A RESERVE OF PLANTS AVAILABLE
In addition to its partnerships with numerous botanical gardens, BotaniCERT has access to plants in an acclimatization garden which lists nearly 600 plant species (including species from different climates to tropical climates). This garden welcomes many new plant species every year.
Some botanical references used at BotaniCERT come from this garden after collecting as many identification criteria as possible and these can be studied over time.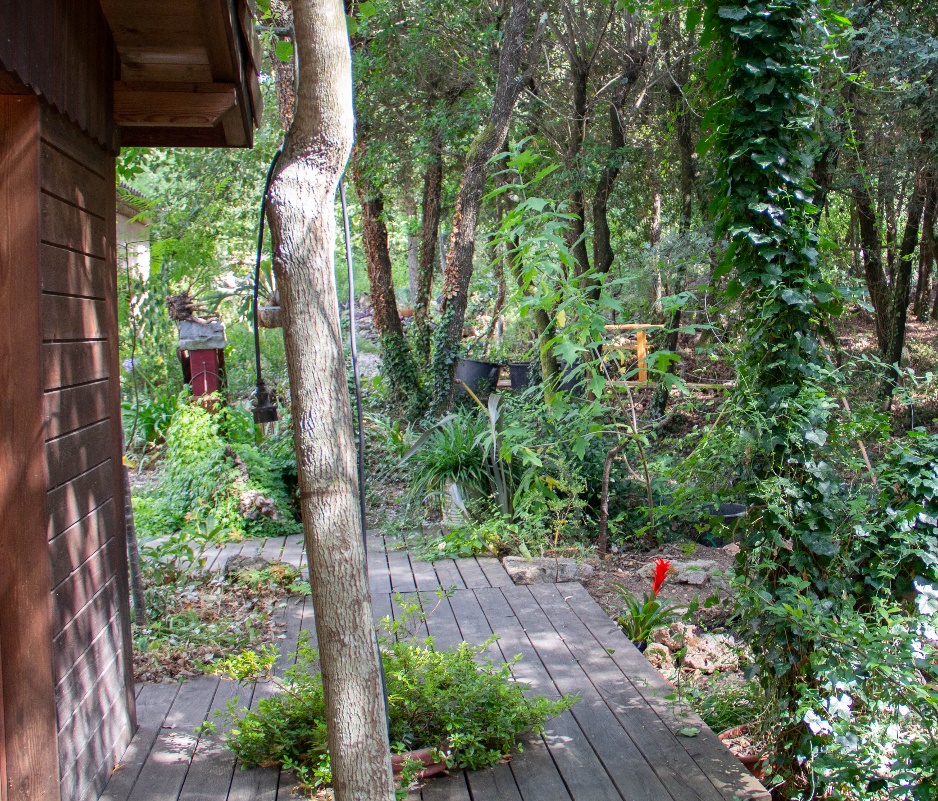 | Référence de vente | Espèces botaniques | Partie de plante |
| --- | --- | --- |
| B0001 | Ilex paraguariensis A.St.-Hil. | Leaf |
| B0002 | Vaccinium macrocarpon Aiton | Fruit |
| B0003 | Boswellia serrata Roxb. ex Colebr. | Resin |
| B0005 | Ginkgo biloba L. | Leaf |
| B0006 | Epilobium parviflorum Schreb. | Aerial part |
| B0007 | Carum carvi L. | Fruit |
| B0008 | Malpighia glabra L. | fruit |
| B0009 | Echinacea purpurea (L.) Moench | Root |
| B0010 | Panax ginseng C.A.Mey. | Rhizome |
| B0011 | Eleutherococcus senticosus (Rupr. ex Maxim.) Maxim. | Root |
| B0012 | Paullinia cupana Kunth | Seed |
| B0013 | Althaea officinalis L. | Root |
| B0014 | Hamamelis virginiana L. | Leaf |
| B0015 | Harpagophytum procumbens (Burch.) DC. ex Meisn. | Root |
| B0016 | Melissa officinalis L. | Leaf |
| B0018 | Lepidium meyenii Walp. | Root powder |
| B0020 | Pimpinella anisum L. | fruit |
| B0021 | Vitis vinifera L. | Leaf |
| B0022 | Sedum roseum (L.) Scop. | Rhizome and Root |
| B0023 | Filipendula ulmaria (L.) Maxim. | inflorescence |
| B0024 | Glycyrrhiza glabra L. | Root |
| B0025 | Angelica sinensis (Oliv.) Diels | Root |
| B0026 | Matricaria chamomilla L. | Flower |
| B0027 | Citrus limon (L.) Osbeck | Pericarp |
| B0028 | Papaver rhoeas | Petal |
| B0029 | Rosa canina L. s.l. | Hips |
| B0030 | Pilosella officinarum Vaill. | Aerial part |
| B0031 | Foeniculum vulgare Mill. | Fruit |
| B0032 | Fraxinus excelsior L. | Leaf |
| B0033 | Fucus vesiculosus L. | Thallus |
| B0034 | Juniperus communis L. | cone |
| B0035 | Lycium Barbarum L. | Fruit |
| B0036 | Arctium lappa L. | Root |
| B0037 | Mentha x piperita L. | Leaf |
| B0038 | Cola nitida (Vent.) Schott & Endl. | Seed |
| B0039 | Opuntia ficus indica (L.) Mill. | Cladode powder |
| B0040 | Citrus × aurantium L. | Pericarp |
| B0041 | Passiflora incarnata L. | Aerial part |
| B0043 | Camellia sinensis (L.) Kuntze | Leaf |
| B0044 | Equisetum arvense L. | Aerial part |
| B0045 | Cynara scolymus L. | Leaf |
| B0046 | Taraxacum officinale F.H.Wigg. | Root |
| B0047 | Valeriana officinalis L. | Rhizome and root |
| B0048 | Senna alexandrina Mill. | Fruit |
| B0050 | Rosmarinus officinalis L. | Leaf |
| B0051 | Frangula alnus Mill. | Bark |
| B0052 | Frangula purshiana DC. | Bark |
| B0053 | Agathosma betulina (P.J.Bergius) Pillans | Leaf |
| B0054 | Curcuma longa L. | Rhizome |
| B0055 | Olea europaea L. | Leaf |
| B0056 | Ocimum basilicum L. | Leaf |
| B0057 | Zingiber officinale Roscoe | Rhizome |
| B0058 | Eucalyptus globulus Labill | Leaf |
| B0059 | Desmodium adscendens (Sw.) DC. | Leaf |
| B0060 | Thymus vulgaris L. | Leaf |
| B0061 | Piper methysticum G.Forst. | Root |
| B0062 | Hibiscus sabdariffa L. | Calyx and epicalyx |
| B0064 | Sambucus nigra L. | Flower |
| B0065 | Brassica nigra (L.) K.Koch | Seed |
| B0066 | Schisandra chinensis (Turcz.) Baill. | Fruit |
| B0067 | Rubus idaeus L. | Leaf |
| B0068 | Agrimonia eupatoria L. | Flowering top |
| B0069 | Abelmoschus moschatus Medik. | Seed |
| B0070 | Plantago major L. | Leaf |
| B0071 | Plantago lanceolata L. | Leaf |
| B0072 | Ruscus aculeatus L. | Rhizome |
| B0073 | Calluna vulgaris (L.) Hull | Flowers |
| B0074 | Amorphophallus konjac K.Koch | Tuber powder |
| B0076 | Ballota nigra L. | Aerial part |
| B0077 | Centella asiatica (L.) Urb. | Aerial part |
| B0078 | Cinnamomum verum J.Presl | Bark |
| B0079 | Cyanus segetum Hill | Flower |
| B0080 | Illicium Anisatum L. | Fruit |
| B0081 | Calendula officinalis L. | Flower |
| B0082 | Lamium album L. | Flowering top |
| B0083 | Salvia officinalis L. | Leaf |
| B0084 | Leonurus cardiaca L. | Aerial part |
| B0085 | Arnica montana L. | Flower |
| B0086 | Inula helenium L. | Root |
| B0087 | Achillea millefolium L. | Flower |
| B0088 | Artemisia absinthium L. | Aerial part |
| B0089 | Artemisia vulgaris L. | Leaf |
| B0090 | Artemisia dracunculus L. | Leaf |
| B0091 | Linum usitatissimum L. | Seed |
| B0092 | Bixa orellana L. | Seed |
| B0093 | Cinchona pubescens Vahl | Bark |
| B0094 | Turnera diffusa Willd. ex Schult. | Leaf |
| B0097 | Symphytum officinale L. | Leaf |
| B0098 | Verbena officinalis L. | Aerial part |
| B0099 | Acorus calamus L. | Rhizome |
| B0100 | Asparagus officinalis L. | Root |
| B0101 | Rheum palmatum L. | Root |
| B0102 | Theobroma cacao L. | Seed |
| B0103 | Gymnema sylvestre (Retz.) R.Br. ex Sm. | Leaf |
| B0104 | Actaea racemosa L. | Root |
| B0105 | Tribulus terrestris L. | Fruit |
| B0106 | Griffonia simplicifolia  (DC.) Baill. | Seed |
| B0107 | Pedalium murex  L. | Fruit |
| B0108 | Prunus africana  (Hook.f.) Kalkman | Bark |
| B0110 | Trifolium pratense L. | Flowering top |
| B0112 | Piper nigrum L. | Fruit |
| B0113 | Piper cubeba | Fruit |
| B0114 | Hoodia gordonii (Masson) Sweet ex Decne. | Stem slice |
| B0115 | Drosera rotundifolia L. | Leaf |
| B0116 | Schinus terebinthifolia Raddi | Leaf |
| B0117 | Tagetes minuta  L. | Aerial part |
| B0118 | Eschscholzia californica | Aerial part |
| B0119 | Ribes nigrum L. | Leaf |
| B0120 | Styphnolobium japonicum (L.) Schott (Sophora japonica L.) | Flower bud |
| B0121 | Allium ursinum L. | Leaf |
| B0122 | Ononis spinosa L. | Root |
| B0123 | Punica granatum L. | Pericarp |
| B0124 | Valeriana fauriei Briq. | Rhizome and Root |
| B0125 | Valeriana jatamansi Jones | Rhizome and Root |
| B0126 | Schinus terebinthifolia Raddi | Fruit |
| B0127 | Panax ginseng C.A.Mey. | Rhizome |
| B0128 | Panax ginseng C.A.Mey | Seed |
| B0129 | Panax ginseng C.A.Mey | Leaf |
| B0130 | Panax ginseng C.A.Mey. | Flower |
| B0131 | Panax ginseng C.A.Mey. | Rhizome |
| B0132 | Panax ginseng C.A.Mey. | Rhizome |
| B0133 | Panax ginseng C.A.Mey. | Rhizome |
| B0134 | Panax ginseng C.A.Mey. | Rhizome |
| B0135 | Panax japonicus (T.Nees) C.A.Mey. | Rhizome |
| B0136 | Panax notoginseng (Burkill) F.H.Chen bio | Rhizome |
| B0137 | Panax japonicus (T.Nees) C.A.Mey. | Rhizome |
| B0138 | Uncaria tomentosa (Willd. ex Schult.) DC. | Bark |
| B0139 | Elettaria cardamomum (L.) Maton (verte) | Fruit |